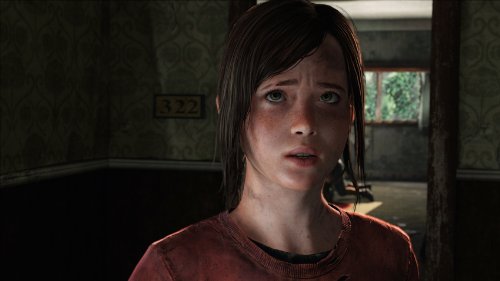 The Last of Us 2 – Nachfolger bekommt wohl auch Multiplayer Funktionen
Wenn man sich in der PS4 Zockergemeinde umhört wird wohl kaum ein Titel wie The Last of Us 2 sehnlicher herbei gewünscht. Das Spiel brach letztlich alle Rekorde und konnte Naughty Dog einmal mehr zu einem PS Pure Player verhelfen, der eine verdammt gute Qualität an Spielen auf die Beine stellen kann. Gerade das Endzeit Setting kam gut an und traf den Kern der Zeit. Aus einem aktuellen Twitter Tweet heraus lässt sich nun möglicherweise schlussfolgern, dass es im kommenden zweiten Teil einen Multiplayer Modus geben wird.
Dude we are hiring in a *very real way.* SP Level Design, we have a contract spot perfect for junior people, there's also MP and UI spots! pic.twitter.com/xtmKnO1ceX

— Anthony Newman (@BadData_) 23. August 2017

The Last of Us Part 2
Die volle Produktion des Spiels hat bisher noch nicht begonnen, jedoch kann man anhand der aktuellen Stellenausschreibungen erkennen, dass nicht nur Ellie und Joel wieder auftauchen werden, sondern es hierbei auch einen Multiplayer Modus geben wird. In der Stellenanzeige wird nach neuen Game Designern gesucht, die Erfahrung im Aufbau von Multiplayer Games und dazugehörigen Systemen haben. Dies scheint somit vor allem auf den Multiplayer Modus im Nachfolger von The Last of Us abzuzielen und deutet somit sehr darauf hin.
Neben dieser Ausschreibung werden noch weitere Talente für die Produktion von The Last of Us 2 gesucht. So vor allem Lighting Artists, Game Designer und viele mehr. Weitere Details gibt es aktuell leider nach wie vor nicht über The Last of Us 2 zu berichten. Wir haben euch in der Beschreibung nochmal den aktuellen Trailer präsentiert, der bekanntlich auf verschiedene Story Elemente schließen lässt. Die Entwickler haben zudem auch bekanntgegeben, die grafischen Eindrücke von Horizon: Zero Dawn noch zu übertreffen. Schon damals war The Last of Us auf der PS3 ein grafisches Highlight – gleiches könnte somit auch für die PS4 der Fall sein. Möglicherweise wird es nähere Details zu The Last of Us 2 im Rahmen der Playstation Expierence 2017 geben, die noch in diesem Jahr stattfinden wird. Fest steht sicherlich schon jetzt, dass es auch The Last of Us 2 ganz schnell in die PS4 Spiele Charts schaffen wird.