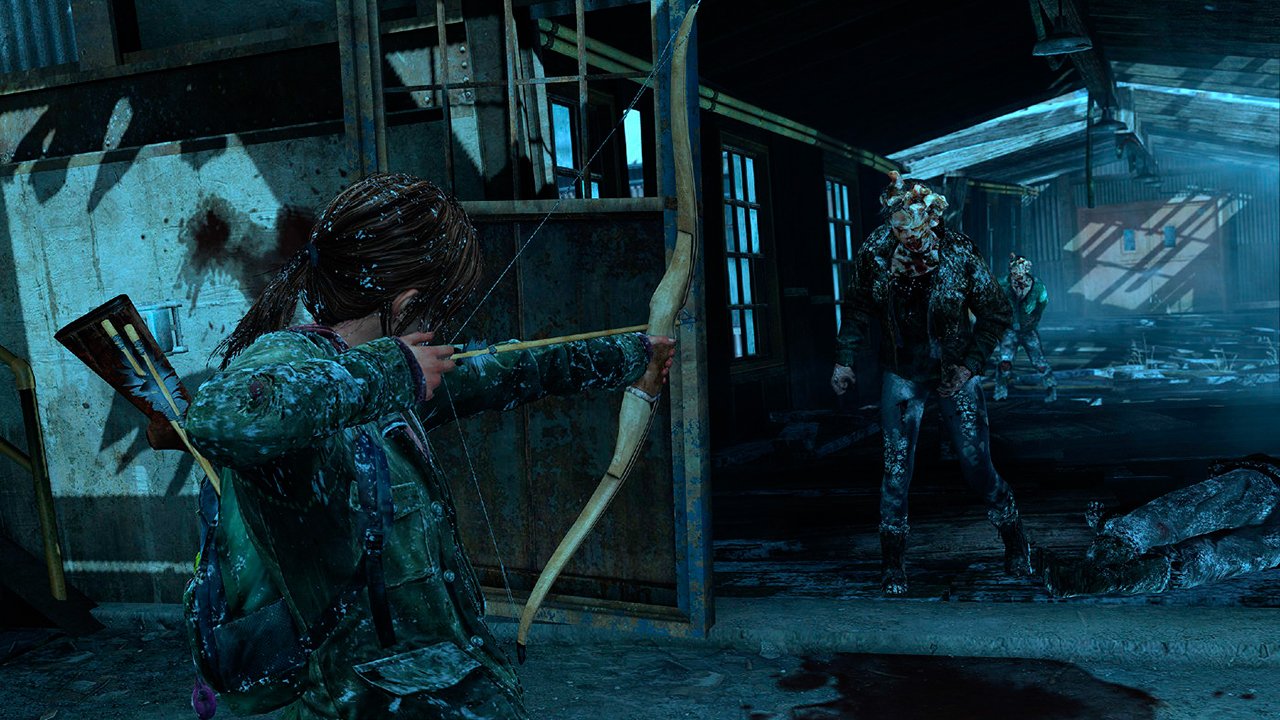 The Last of Us 2 – das ist bisher bekannt
Eines der wohl bahnbrechendsten Spielefortsetzungen, The Last of Us 2, soll möglicherweise laut diverser Gerüchte im kommenden Jahr endlich erscheinen. Wir haben uns einmal mit dem Thema befasst und passend dazu wertvolle Informationen zusammengestellt, die es in sich haben.
Erscheinungstermin und Infos
The Last of Us 2 ist Naughty Dogs neues Spektakel für die PS4. Das Action Adventure ist der Nachfolger des bekannten PS3 Klassikers und schon mit sehr vielen Gerüchten übersät. Im Zuge der E3 2018 äußerte sich der Entwickler Naughty Dog zum ersten Mal über das neue Spiel The Last of Us 2. Der konkrete Termin soll somit kurz vorm Release bekanntgegeben werden, weshalb man sich in Geduld üben müsse. Laut aktueller Gerüchte soll der Release Ende 2019 oder gar im Frühjahr 2020 stattfinden.
Spielinfos
The Last of Us 2 ist wieder ein Action Adventure mit einigen Survival Horror Elementen. Der Fokus soll hierbei wieder auf der Erzählung einer emotionalen Geschichte liegen. Schon im Dezember 2016 wurde The Last of Us 2 auf der Playstation Experience mit einem ersten Trailer gezeigt. Dieser zeigte die Protagonistin Ellie, die mit einer Gitarre zu sehen war und dabei gesungen hat. Wieder einmal soll der Director Neil Druckmann mit am Spiel beteiligt sein. Auch der Komponist des ersten Teils, Gustavo Santaolalla, soll ebenfalls wieder mit verantwortlich für den Soundtrack sein.
Storyline von The Last of Us 2
Die Geschichte hinter The Last of Us 2 soll wie folgt aussehen: Die Natur hat die Erde zurückerobert und den "Ophiocordyceps unilateralis" zu ihrem König gemacht. Die parasitäre Pilzart ist dabei für das Sterben vieler Menschen verantwortlich und nach wie vor streifen verschiedene Pilz Mutanten durch die Welt. Die Schmuggler Ellie und Joel streifen wieder mal auf ihrer Reise durch das postapokalyptische USA durch verschiedene Städte und Gebiete. Der zweite Teil macht somit genau da weiter, wo der erste aufgehört hat. Im zweiten Teil von The Last of Us soll es vielmehr um eine noch düstere Geschichte als im ersten Teil gehen. Während es im ersten Teil noch um eine eher Vater-Tochter Beziehung ging, soll es diesmal deutlich brutaler zugehen. So haben sich Ellie und Jackson nach dem Ende des ersten Teils in Jackson niedergelassen. Dies ist eine kleine Siedlung, in der ach Joels jüngerer Bruder Tommy und seine Verbündeten leben. Die Geschichte von The Last of Us spielt dabei rund 4 Jahre nach dem ersten Teil.
Ellie ist der spielbare Hauptcharakter in The Last of Us 2. Sie ist nun 19 Jahre alt und immer noch ein Teil der Jackson Gemeinde. Sie hilft dabei in der Patroullie aus, damit der Ort sicher bleibt. Zu Beginn des Spiels ist sie mit Dina zusammen, die vorher eine Beziehung mit Jesse geführt hat. Naughty Dog will im zweiten Teil des Spiels alle Facetten der Heldin Ellie offenlegen, die im ersten Teil unbeantwortet blieben. Wieso ist sie immun und will sie noch immer ein Heilmittel für den Cordiceps finden? Ob die Entwickler hinter dem Spiel hierauf eine Antwort finden werden, ist noch nicht bekannt. Es bleibt jedoch spannend. Fest steht allerdings, dass wir den Charakter Ellie im kommenden Spiel definitiv viel näher kennenlernen werden.
Über Joel ist auch schon einiges bekannt. Viele hatten nach dem ersten Trailer die Vermutung, dass er nicht mehr leben würde. Dem ist jedoch nicht so, denn er ist definitiv noch am Leben. Im Trailer auf der E3 2018 ist von einem alten Mann die Rede, der sich "irgendwo da draußen" befinden soll. Warum er nicht mehr in Jackson lebt, ist daher nicht bekannt. Er wird jedoch definitiv in The Last of Us 2 auftauchen, das ist definitiv klar. Naughty Dog präsentierte 2018 ein Artwort, welches Joel zeigt und seine Präsenz im zweiten Teil damit nochmals bestätigt.
Joel war hierauf mit einem Wolf zu sehen. Er könnte somit Joels neuer Begleiter sein – es bleibt jedenfalls spannend. Insgesamt bleibt abzuwarten, wie sich The Last of Us 2 entwickeln wird. Ein spannendes Spiel ist jedenfalls zu erwarten.
Spannend ist zudem auch die Zukunft des Onlinespiels und von mobilen Casinos. Die Regeln, Vorschriften und Gesetze ändern sich ständig und so spielt auch die virtuelle Realität eine immer größere Rolle. Auch Kryptowährungen sind hier schon präsent, weshalb man auch in diesen Spielebereichen sehr gespannt sein darf. Die besten Onlinespiele lassen sich ganz leicht auf casinostest.de finden.