Dass es in diesem Jahr einen neuen Ableger von Call of Duty geben würde, war von vornherein klar. Immerhin wäre Publisher Activision schlecht beraten, würde es seine Cash cow opfern bzw. auch nur ein Jahr aussetzen, schließlich ist die CoD-Reihe für Activision immens wichtig.
Call of Duty 2017: Abkehr vom futuristischen Design
Wie das neue Call of Duty 2017 heißen wird, lässt sich bisher leider noch nicht sagen. Dafür hat Activision aber interessante Informationen veröffentlicht, die sich auf die Thematik des diesjährigen CoD-Ablegers beziehen und Fans sicherlich aufhorchen lassen.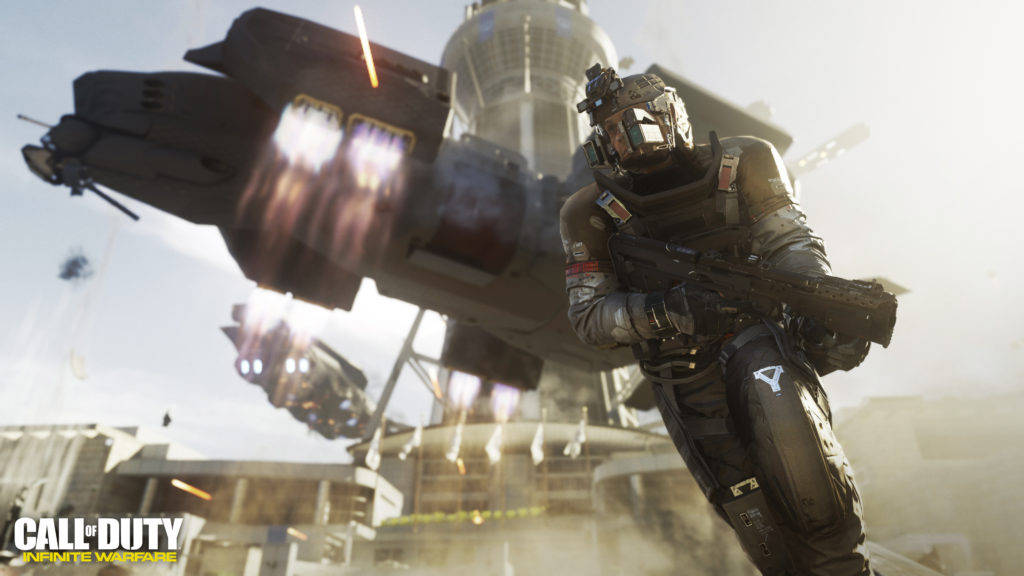 So wird das diesjährige Call of Duty wieder deutlich mehr in Richtung der Anfänge gehen, sprich: wohl wieder in die Zeiten des Ersten oder Zweiten Weltkriegs wandern. Damit würde sich Activision erst einmal von den futuristisch angehauchten letzten Teilen lösen.
Infinite Warfare nicht so erfolgreich wie Black Ops 3
Dass der Publisher dafür auch einen guten Grund hat, liegt auf der Hand – eigentlich sind es sogar zwei Gründe. Zum einen nämlich, dass sich das aktuelle Call of Duty: Infinite Warfare als nicht so erfolgreich entpuppt hat wie der direkte Vorgänger Call of Duty: Black Ops 3.
Und zum anderen, dass sich viele Fans des Ego-Shooters darüber beschwert haben, dass dieser nicht mehr auf seine Wurzeln achtet und damit an Qualität einbüßt. In diesem Jahr ist also, endlich – wie viele Fans denken dürften, wieder mit einem traditionellen Call of Duty zu rechnen.
Quelle: Gamespot – Bild: Activision